MOTORISED FOLDING DOORS
Garage with motorised folding door: the weak points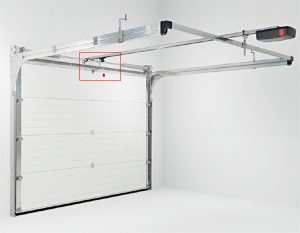 Choosing an automated door makes it easier to use, but it certainly does not provide greater security for your garage.
The idea that a motorised door is more secure is completely wrong. The motorisation facilitates the opening and closing operations of a garage with folding doors, but it is not a substitute for a good quality lock.
This type of door, if it is not adequately reinforced, is particularly at risk from attacks with crowbars or similar tools.
To move the lightweight folding door, the automation device uses small arms connected to the door with metal or plastic plates and simple screws.
The force which can be applied using a crowbar or a long lever affects the joint between the folding door and the motor, causing the failure of that connection and, therefore, the easy lifting of the door.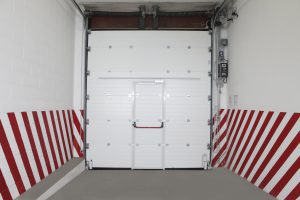 Another weak point is represented by the motor release mechanism, which all motorised doors are necessarily fitted with, for the manual opening of the door in case of a power failure.
The thieves only need to know the location and be able to reach it to make the door extremely vulnerable and put the security of your garage at risk.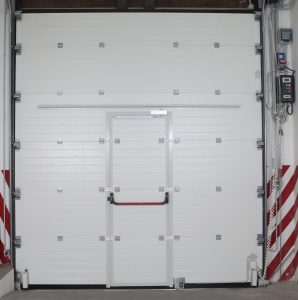 Protection systems for garages with a motorised up-and-over door
The critical aspects of motorised folding doors can certainly not be neglected.
This is why it is essential to increase the security by abandoning the belief that the closure maintained by the motor can protect you against burglary.
By using the Viro products you can reach, also in this case, the Maximum Level of security of your garage with the V09 rotating spike lock and relative accessories for installation on motorised folding doors (art. 7905.0600.2), bearing in mind that you can continue to use the remote control for operation.
All the solutions proposed by Viro guarantees a security level which is much higher than that provided by the locks originally fitted.
If you want to protect your garages from the unwelcome attention of thieves, limiting the risk of thefts, replacing the locks with Viro products is the first step towards tranquillity.
The security of your garage is considerably increased with Viro products.
You have products available which are made with high-quality materials and which are fully adaptable to satisfy your every need.
Is your folding door manual? Here's how to make it more secure!